25-07-2020, 07:31 PM (This post was last modified: 27-07-2020, 12:41 PM by Anger. Edited 5 times in total. Edit Reason: Accepted Prefix )
BAN REQUEST TEMPLATE
Your Name : Izzo / Hugs4Drugs
Your SteamID : 

STEAM_0:0:327498



Offenders Name : PapaWolf
Offenders SteamID : STEAM_0:0:88964711

Evidence (REQUIRED) :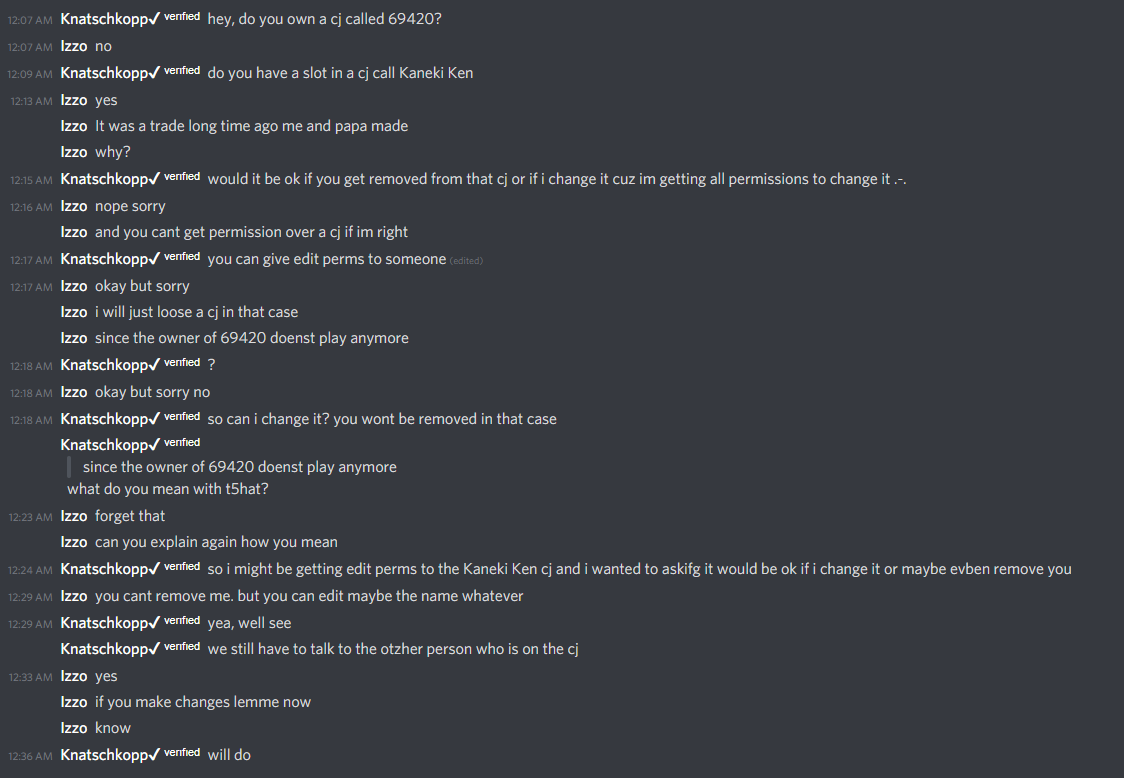 This is just a conversation where me and Knat discussed that he was taking over the CJ, he could change the namn and playermodel and stuff, but NOT remove me. This hasnt anything todo with him, its shows here that Papa removed me. I cant find Papa discord name or steam name.


Describe what happened : I dont want to make the story to long, but me and Papa made a deal that I traded my CJ slot on 69420, for his Kenaki Ken or wtf the name was. We did the trade, PERMA 1:1 trade. I had the CJ for some months but then he removed me, so he scammed me. I lost a CJ in that trade since I didnt get anything in return. That is scamming, I just wanted to try out the server and I saw that the CJ was gone, even if I didnt play at the time, he broke the deal. It doesnt work that way. He didnt say anything about, if you dont play on 2 weeks its gets removed bla bla bla it was a perm trade nothing else.

Do you agree that if you take down any evidence within the report you will be punished : Yas