26-07-2020, 02:47 PM (This post was last modified: 26-07-2020, 05:01 PM by TMonkeyT. Edited 1 time in total. Edit Reason: Embedding images )
Im just saying i cant remember that i agreed so i just wanted a proof/avidence of the deal.
Because if he dont got any proof/avidence of the deal where i agreed i dont see any valuable reasons why i should add him to the custom job again.
Also yeah i changed my nickname back to papawolf.
also If he tried a bit harder he could have Found it, Murder did more to find me and he is not even involved in this
but im just saying if someone turns on his brain he would realize whats my username was before i changed.
like in this screenshot.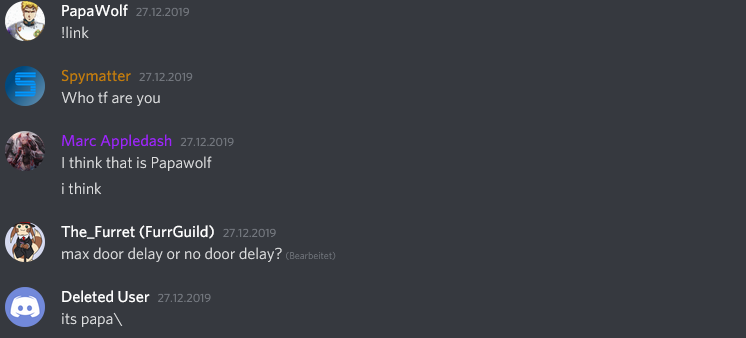 (Changed nickname from Luck to PapaWolf, but Marc and someone else confirmed that this acc belongs to me (PapaWolf)
---
Just wanted to add that he could have found me if he would tryed hared and searched in his chats.
i dont think its that hard.